Hediger Membrane Transport Discovery Lab
Research goals
Our research focuses on transport proteins and ion channels that play key roles in vital physiological processes in the human body and represent attractive targets for the development of therapeutic applications. Transporters are gatekeepers in the membranes of cells and organelles and their dysfunction contributes to the pathogenesis of major human diseases such as diabetes, hypertension, cardiovascular diseases, cancer, preeclampsia and neurodegenerative diseases, as well as drug resistance. Determination of the structure, function and transport mechanisms of transporters, together with computational modelling and docking, provides the foundation for ligand-based drug design. Current projects are done in collaboration with chemistry collaborators Profs. Jean-Louis Reymond and Martin Lochner from the DCB, University of Bern, to generate hit and lead compounds as novel modulators of medically important transporters.
Verena Frazao
Secretary
+41 31 632 94 38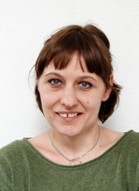 Tamara Locher
Lab Technician
+41 31 631 42 24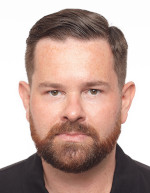 Dr. Rajesh Bhardwaj
Postdoc
+41 31 631 42 24
Dr. Gergely Gyimesi
Postdoc
+41 31 631 42 24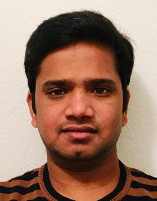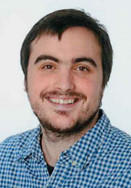 Dr. Jonai Pujol Giménez
Postdoc
+41 31 632 94 76
Damian Nydegger
PhD Student
+41 31 632 94 38
Jan Dernič
MSc Student
+41 31 631 42 24
Current projects include:
Structure, function and therapeutic implications of the SLC11A2/DMT1 iron transporter; role in hemochromatosis
SLC39/ZIP metal ion transporters and in pathologies (e.g. osteoarthritis, hypertension)
Calcium channels (Orai/STIM/TRPV6) in health and disease
Role of amino acid transporters in colorectal cancer progression
Investigation of the biology of the endosomal peptide/histidine transporter SLC15A4 and development of therapeutic application for the treatment of autoimmune diseases
NCCR TransCure
The National Centre of Competence in Research (NCCR) "TransCure" has been initiated and directed by Matthias Hediger starting on November 1, 2010, with the main goal to accelerate the transformation of knowledge from research in the transporter field into use. The leading house is the University of Bern. As of January 2015, the current Director is Prof. Hugues Abriel (www.nccr-transcure.ch). NCCR TransCure is composed of around a dozen multidisciplinary scientific laboratories affiliated at Universities in Basel, Bern, Lausanne and Zurich. This team of Swiss academic experts are focused on cellular membrane transporter research and its application to the treatment of human diseases. Using the approach "from transport physiology to the identification of therapeutic targets" researchers are working collaboratively, sharing ideas, and focusing on common proteins and cellular pathways related to membrane transport. These proteins have a great, unexplored potential for the development of novel therapeutic strategies. The collaborative efforts of TransCure combine a unique interdisciplinary skill set to be applied to the developing therapeutic strategies by controlling the function of strategically important transporters in the diseased states. The skillset encompasses three major disciplines, referred to as "TransCure Trias": Physiology/Medicine, Structural Biology and Medicinal Chemistry. TransCure members and programs are localized in many institutions across Switzerland and the TransCure approach is designed to facilitate collaboration and coordination of activities with an entrepreneurial spirit. The outcome of the NCCR TransCure project is expected to help develop strategies to improve human health. In October 2018, NCCR TransCure entered Phase 3, with continuation for another four years. Matthias Hediger continues to serves as an affiliated member of NCCR TransCure Phase 3, contributing towards the iron transporter project.
Conference organization
Matthias Hediger has established two different international conference series to promote the transporter/ion channel field in the biomedical and pharmaceutical areas:
1) International Gordon Research Conference Series on transporters and channels
2) International BioMedical Transporter Conference Series (held every two years) on the pharmaceutical aspects of transporters and channels. The aim is to promote the membrane transporter field, and to review the physiological, pathological and pharmaceutical implications of transporter proteins and ion channels. The focus is on transporter and ion channel-based drug discovery strategies, pharmacokinetics, drug delivery and drug elimination (http://www.bioparadigms.org/conferences_main.html). The next BioMedical Transporters Conference will be held at the Swiss Museum of Transport, Lucerne, Switzerland, August 4–8, 2019. It is entitled "Membrane transporters and channels: From basic research to drug development and clinical application". The conference is being co-organized by NCCR TransCure, the Swiss National Science Foundation and the University of Bern.
SLC mini-review series and BioParadigms website
There are currently 65 human transporter gene families belonging to the SLC (solute carrier) series and these families include 432 genes. The SLC tables, originally prepared by the authors of the SLC special issue in the European Journal of Physiology for 42 families, provide the latest updates on these families and their genes, as well as relevant links to gene databases and references. These tables are located on the website of BioParadigms (http://www.bioparadigms.org/slc/intro.htm), an online scientific resource established by Matthias Hediger in 2004 to facilitate global interaction and information exchange between membrane biologists in academia and industry. Early in 2013, Matthias A. Hediger released as guest editor another series of the first 52 SLC families in Molecular Aspects of Medicine (Elsevier Ltd.), the special issue being entitled: "The ABC of membrane transporters in health and disease (SLC series)". Currently, Matthias Hediger serves as Special Advisor on solute carriers to the HUGO Gene Nomenclature Committee (HGNC).